---
current status: production
updated 05/02/2021
---
About
---
Memorabilia is an archaeological for-profit fanzine featuring illustrations, concept art, written documents, fiction and non-fiction, inspired by The Legend of Zelda: Breath of the Wild.
---
The focus of Memorabilia is to imagine how life used to be in some of the several ruins we come across while wandering in Hyrule, from the tiniest hamlet in North Akkala to the great structures in the Gerudo Desert.

The zine aims at exploring the past of Hyrule, that is mostly left unknown in Breath of the Wild, through several different mediums in art and literature.
Guidelines
---
Contributors are asked to create a full original piece for the zine. The theme is archaeology in Hyrule, in the Breath of the Wild era.
---
The zine will be divided in 3 disctinct sections:
> Places to live (e.g. Lanayru promenade, various villages ruins, Hyrule castle town, exchange places)
> Technical zones, scientific and military (e.g. ancient royal lab, observatory, wooden structures in Gerudo canyon, ancient tech labs, Akkala's fortress)
> Religious/temple-like places (e.g. 7 heroins statues, forgotten temple, springs of power/courage/wisdom, ancient columns, tarm point, eastern abbey)
---
As the zine focuses on Breath of the Wild, there's no need to reference/use previous Zelda games. You're totally free to use you knowledge from previous games to create your piece, but the most important is to have fun and be creative! Telling a story with an in-game point of view is strongly encouraged, whether in art or written submissions!
---
Also, please keep in mind that, as an archaeological anthology, Memorabilia tends to showcase environments, structures and objects, but also the forgotten civilizations who used to populate Hyrule. The zine celebrates their heroes and beliefs, but also the daily lives of humble individuals. There are so many stories that are left untold! Therefore, contributors are asked not to focus only on characters who are already major figures of the game (e.g. the champions, Link and Zelda, King Rhoam, etc.).
---
Though the zine does not claim to be 100% canon, submissions must stay coherent with the lore and universe of Breath of the Wild. Contributors are asked not to use AUs and statements that goes against known in-game lore.
---
You can find more information on the about page, and in the FAQ. If you have any other question, do not hesitate to reach out to us at [email protected] or through our tumblr inbox
Schedule
---
Sun, Aug 16th 2020 - Interest check open

Sun, Sept 20th 2020 - Interest check close

Fri, Sept 25th 2020 - Contributors apps open

Mon, Nov 2nd 2020 - Contributors apps close

Sun, Nov 15th-16th 2020 - Acceptance e-mails are sent

Sun, Dec 6th 2020 - Check-in 1

Sun, Dec 27th 2020 - Check-in 2

Sun, Jan 24th 2021 - Final pieces due

Wed, Jan 28th 2021 - Preorders open

Wed, Mar 17th 2021 - Preorders close

May 2021 - Zines start shipping (due to COVID-19, delays may occur)
---
Please keep in mind that this is a tentative schedule. Dates are subject to change.
If you have any question, please e-mail us at:

[email protected]
FAQ
---
Q: What is Memorabilia?
A: Memorabilia is a fanzine, born from a growing passion and an endless interest for Breath of the Wild and its mysterious open-world. Learn more about the project on the about page!
---
Q: Why "Memorabilia: an archaeological BotW zine"?
A: Breath of the Wild is based on the concept of memories, yet we don't know much about the past of the dozens of ruins we stumble across while exploring Hyrule. "Memorabilia" evokes these decaying structures, last vestiges of a past worth remembering, yet long-forgotten.
---
Q: What are the zine specifications?
A: International A5 portrait (14,8cm x 21cm // 5,8in x 8,3in). Perfect bound, printed in full colors. 120 pages.
---
Q: What will I find in the zine?
A: The project is meant to be a kind of archaeological anthology about Hyrule's past in Breath of the Wild. Using various mediums and in-game points of view is strongly encouraged! Here's a non-exhaustive list of what you can come up with:

• Full illustrations
• Sketchbook-looking pages (from [fictional] archaeological observations and researches)
• Illustrated researches/speculations (concept art-looking) on what could've existed before/why it existed. Could be props, places, speculations about how people used to live (based on current vegetation, shape of houses… archaeological stuff, right?)
• Fictions depicting events from the past, either long-form or flash fiction
• Fictional written documents, such as: letters, diaries, notes, books, etc.
• Testimonies, interviews of NPCs (e.g. Impa/Paya, Pikango, Kass, Purah, Robbie, Jiahto)
• Non-fiction, essays, articles or archaeological theory-ies

The focus is on the environments and objects, but also on everyday people who used to live there and make these places alive. The zine aims at imagining and telling the stories of these forgotten civilizations rather than keeping the spotlight on a few well-known characters of the game. Find more on the guidelines page and the about page!
---
Q: What's the schedule?
A: You can find it in the schedule section! Please keep in mind that this schedule is susceptible to change!
---
Q: How many contributors will there be in total?
A: The zine features 28 talented creators! 8 writers, 17 in-zine artists and 3 merch-only artists. Learn more about them on the contributors page!
---
Q: Is this zine for profit or for charity?
A: The zine is for profit. This means profits (what remains after production and shipping fees are completely covered) will be used to compensate contributors.
---
Q: How will I be compensated for my participation?
A: Every contributor will receive the digital copy of the zine, and if we reach enough sales, the physical copy as well. Profits will be distributed among contributors.
---
Q: What is the expected selling price?
A: Like most zines, we are expecting to offer different tiers, therefore price will vary. However, we will do our best to keep it affordable (15-40 USD price range).
---
Q: Who is running/editing the zine?
A: Pocketwei and Meta. We met through the Rebirth Dilemma zine, a 120 pages Evangelion fanzine run by Meta in 2019, to which pocketwei contributed. Learn more about us on the editors' page!
---
Q: What qualifies you to run a zine?
A: Besides participating in fanzines before, pocketwei has done production management for different projects, including a short film. Meta ran Rebirth Dilemma in 2019, and the Onigiri Miya zine in 2020. We both are perfectionist and thorough persons, and also two organization maniacs.
---
You still have questions? Feel free to e-mail us at [email protected] or to ask on our Tumblr!

---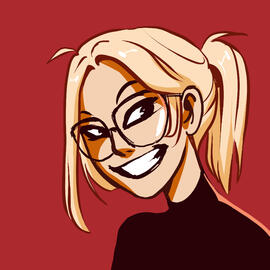 Meta is a sentient potato who spends too much time reading philosophy and trying to make words work. They shamelessly dance along every time they give Hetsu Korok seeds.
---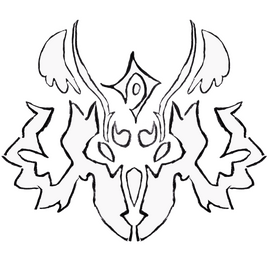 Fen is a writer enamored with the quirky behavior of bokoblins, adventuring with Wolf Link, and playing amateur Zonai theorist. It's the little background details that make them happiest; the kitchens in Hateno houses, one-liners from child characters, and hearty radishes growing in exactly the right places.
---
Guppy is a fanfiction author with a penchant for introspection and lots of deep, angst-filled concepts.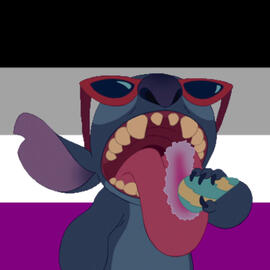 ---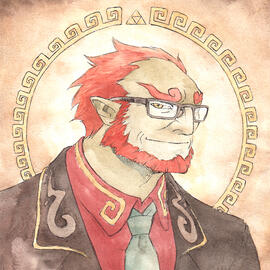 Kathryn is a writer and researcher with a fondness for fancy elves and mysterious ruins. They always cry at the end of Zelda games.
---
Kip is a writer and blogger for Botw Stories and Such, spending her days playing video games and analyzing the world of Breath of the Wild for a longer period of time than she'd care to admit...
A history nerd and a Gamer™ at heart, she loves RPGs, fanfics, and birds (can you tell what her favourite Botw race is?) while occasionally push the limits the games with a few glitches and tricks, if only to see the new ways to perfectly obliterate the nearest Lynel.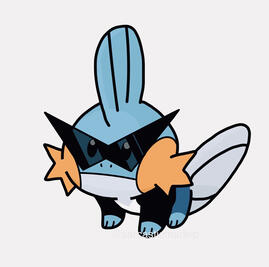 ---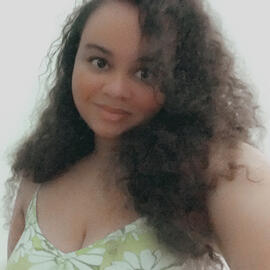 Maria Helena is a mixed race prose writer, poet, and visual artist. Her creative pieces range from the beautifully eerie, to the fantastically horrifying. She likes to world-build for fun and is a big fan of haunted houses.
---
---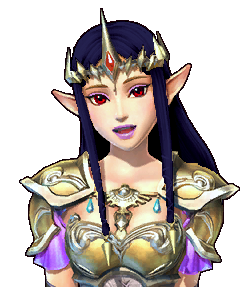 Ophelia is a writer and a lifelong Zelda fan, her favorite game is Minish Cap!
---
WillfulAbyss is a fan of lore, the post-apocalypse, and the uncanniness of manmade structures reclaimed by nature.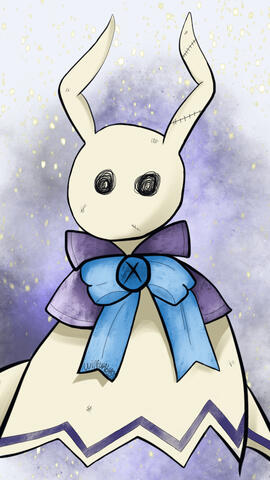 ---